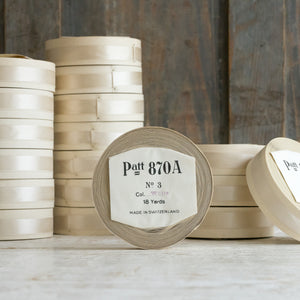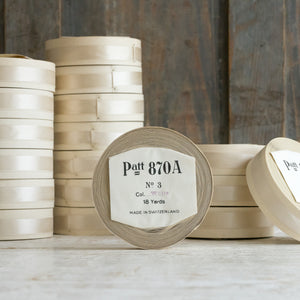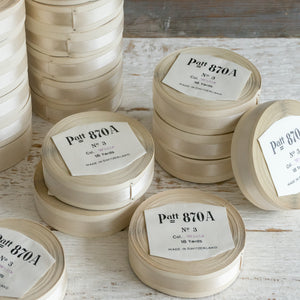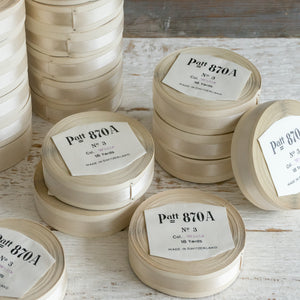 On Sale
VINTAGE ROLL OF PALE CREAM RIBBON
We were lucky to find a box full of these wonderful vintage rolls of pale cream ribbon recently.
Each roll has a paper label that reads: Patt 870A No3 Col. WHITE 18 Yards MADE IN SWITZERLAND.
The label does say white but it more of a very cream/ off white colour.
They are all in great, clean condition and could be used for dressing making or crafting.
18 yards is about 16 meters.
33 rolls. Sold separately.