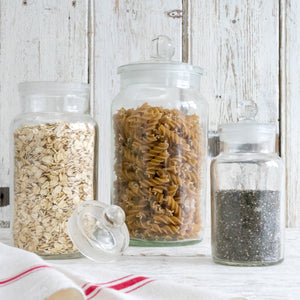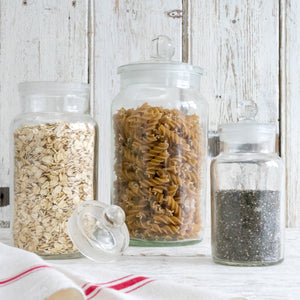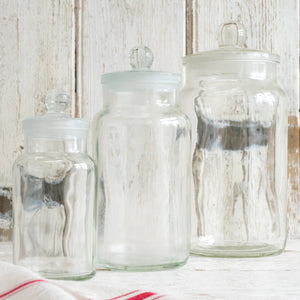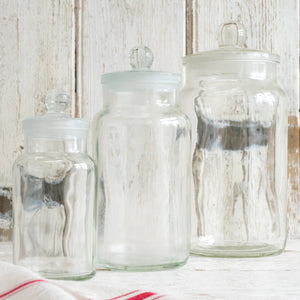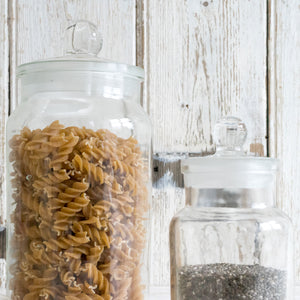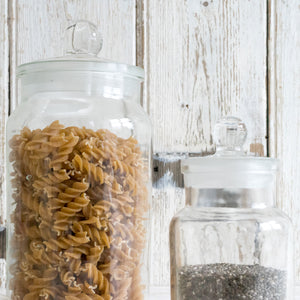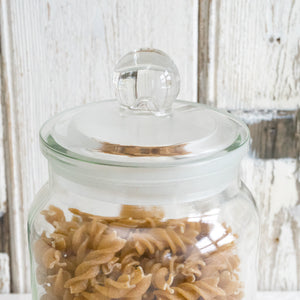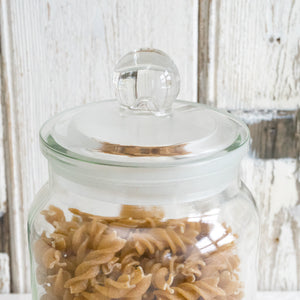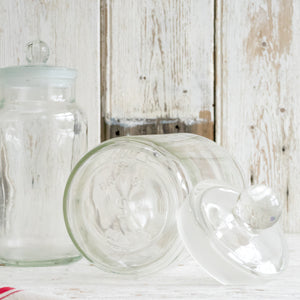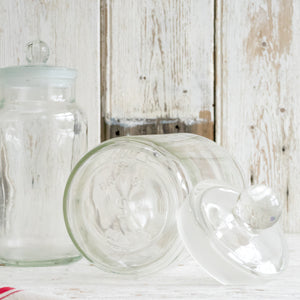 On Sale
VINTAGE GLASS STORAGE JAR
We found a lovely little collection of these vintage glass storage jars recently in three handy sizes.
They all have ground glass lids with round stopper knobs. The bases are all marked BRITISH MADE.
They are ideal storage for all your kitchen dry goods and look great on your shelves too.
Available jars: LARGE 1 MEDIUM 10 SMALL 0
MEASUREMENTS: Large: 23.5cm high 10cm diameter Medium: 19.5cm high 8cm diameter Small: 15.5cm high 6.5cm diameter.
POSTAGE: £3.95