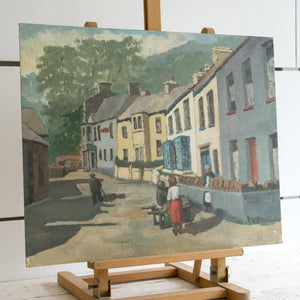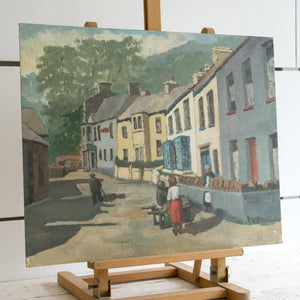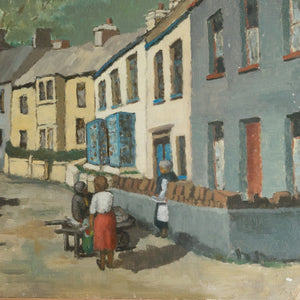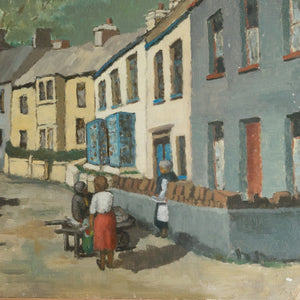 On Sale
STREETSCENE OIL ON BOARD PAINTING
This fabulous oil on board painting of a street scene reminds me of Firle in East Sussex, I think it's the row of houses with hills (The South Downs) in the background and it might well be.
I love the details of group of people and the old man walking down the road.
Wonderful details and colours.
MWEASUREMENTS: 40.5cm high 51cm wide