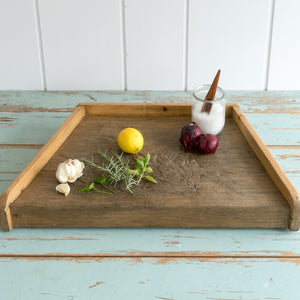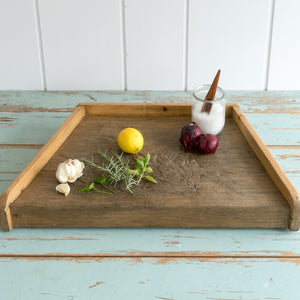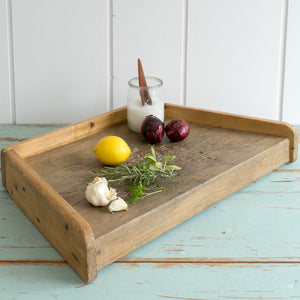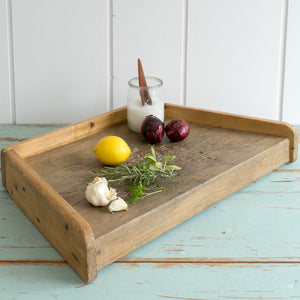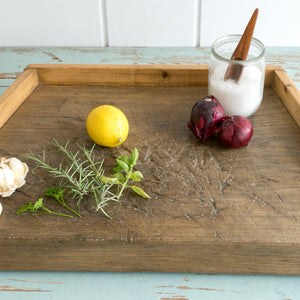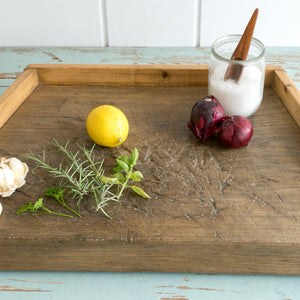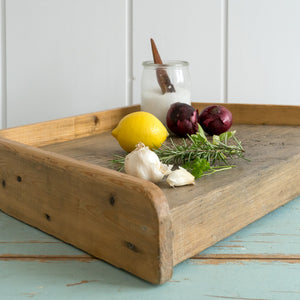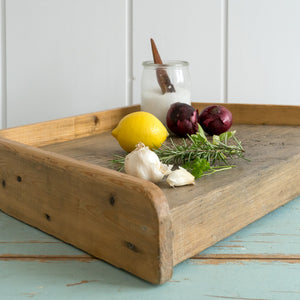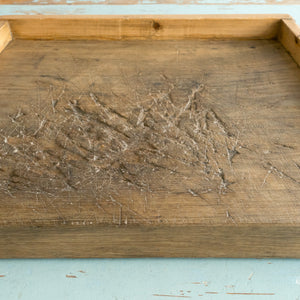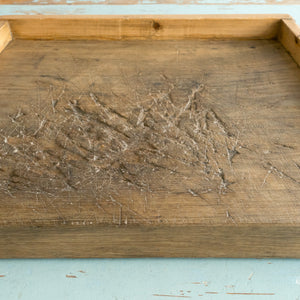 On Sale
HEAVY RUSTIC HERB CHOPPING BOARD
I love these lovely old rustic chopping board with their gallery sides. I like to use them as displays stands as well as using them as intended. This one is very large and is made of a solid heavy block of elm.
It has heavy knife marks but this takes nothing away from its appeal and can still be used to chop herbs ad bread.
MEASUREMENTS: 9cm high 64cm wide to the front narrowing to 43.5cm wide at the back 37cm deep.