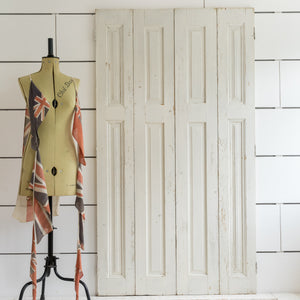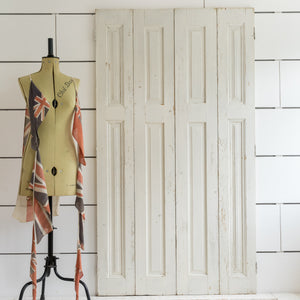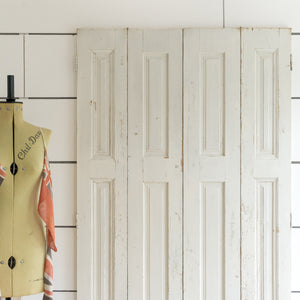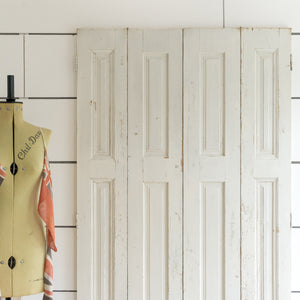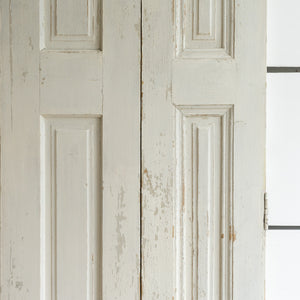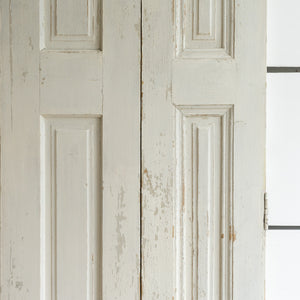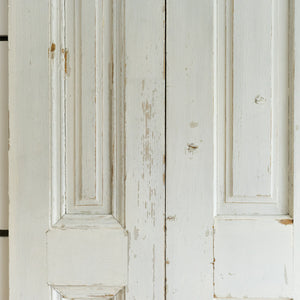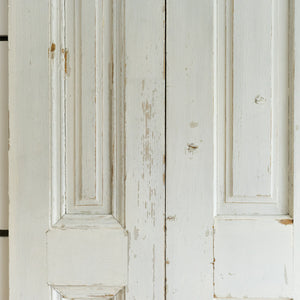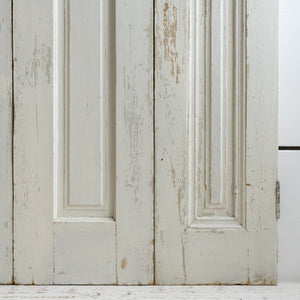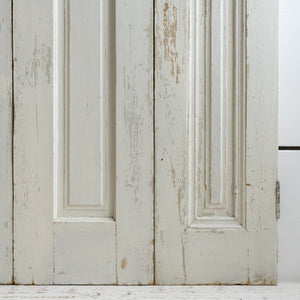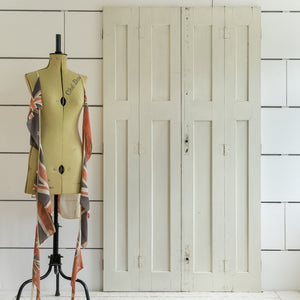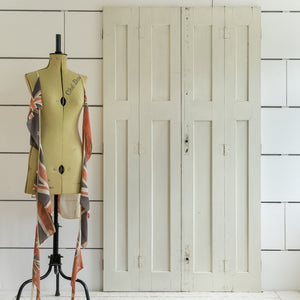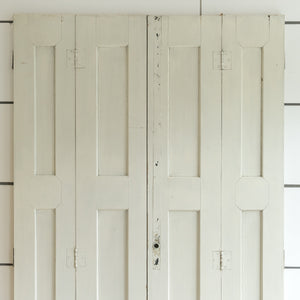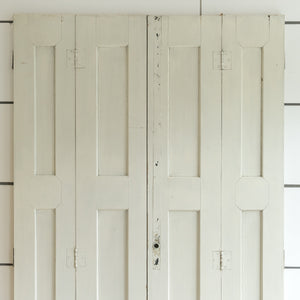 On Sale
FABULOUS RUSTIC FRENCH SHUTTERS
We have four pairs of these fabulous rustic French shutters in their original, and now, timeworn off white paint.
A pair is made up of two sections of four panels (two over two) that are hinged in the middle. 
Great to use simply propped against a wall or free standing. Perfect to turn into cupboard doors too.
4 pairs available. 2 NOW SOLD
MEASUREMENTS: 190.5cm high 53.5cm wide (each panel) shutter pair 106cm wide 3cm deep.