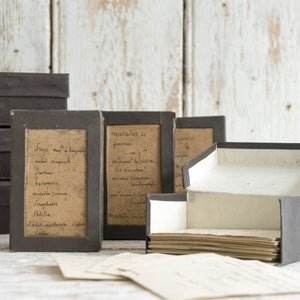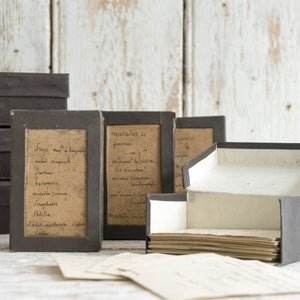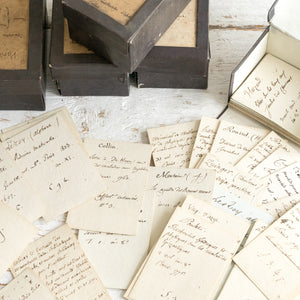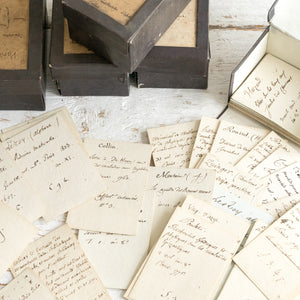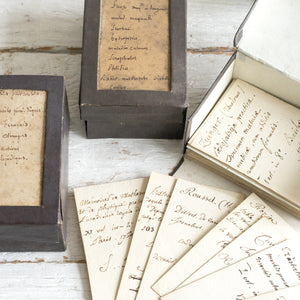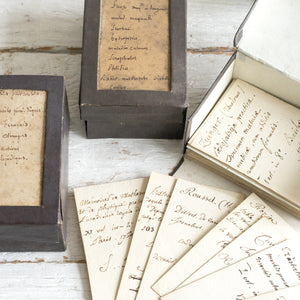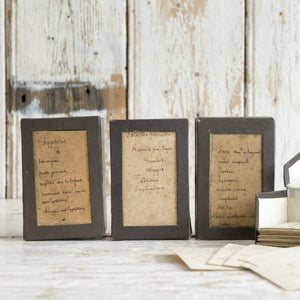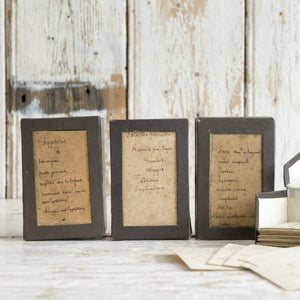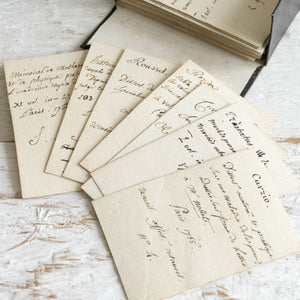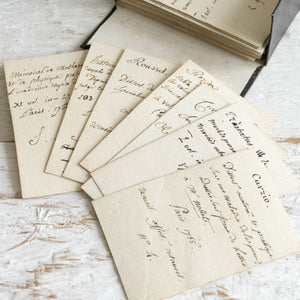 On Sale
BOX OF ANTIQUE FRENCH NOTE CARDS
 We were so pleased to find these fabulous boxes of antique French note cards. 
Each box contents 44 stiff hand cut cards with notes and jottings. Some might have just a few words and a date, others are covered in tiny writing, some with writing on both sizes. I have no idea what any of its says or means but some are dated as early as 1600.
The boxes are in good condition, maybe a little dusty. The lid has a card in it too and the side flip downs to remove the cards.
Just such a wonderful thing to treasure or the cards could be used as photo props or for craft.
7 available. Sold separately.
MEASUREMENTS: BOX; 4.5cm high 6.5cm wide 9.5cm deep 
POSTAGE: £3.95